You only have seconds to make a lasting impression!
That impression counts and counts big. This is where Gimme Media, a website and marketing company in Doncaster can help you. Whether you need a business website, printing, social media presence or a copywriting service, we have the experience and talent to give you the right impression and deliver that straight to your target audience..

Websites
Want a website that looks great, is optimised for mobile devices, search engines and most importantly your customers? Then talk to us today!

Social Media
If you are wanting to engage with your customers through Social Media, then let us show you how we can get you up and running on the right social platforms.
Video
Attracting new customers through great looking, informative and engaging videos is a speciality of ours - and we can't wait to help you do it for your business.
Print
From stationary to promotional brochures and leaflets, banners and clothing - Gimme Media will produce quality print, with a quality look and feel - quickly.
Copywriting
Make a memorable impression with website copy and promotional content by using our copywriting services - offering more than just putting words on paper.
Other Services
We offer a number of other business services that our existing clients are already benefiting from - including SEO, telephone, consultancy and marketing.
Recent Projects We've Completed For Our Clients
Beautiful Logo Design For A Beauty Business
Toby Drysdale
2018-04-24T14:25:50+01:00
Some Words From Our Clients
I cannot speak highly enough about Toby and what he has done for me and my business. From the website build, copy writing, SEO, ongoing advice and support and the cost - my business wouldn't have been where it is today without him and I would recommend him to any other business without hesitation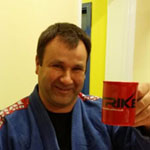 A reliable and trustworthy person who knows his stuff. Our rankings on Google have never been better, which has resulted in a massive increase in us gaining new students.His help with marketing and print has put our business firmly on the map.
Recent Articles From The Blog
PCI Compliance - Do I need it for my website? I have had a few enquiries recently regarding ecommerce websites and a few questions crop up every time. One of them is PCI Compliance, what [...]
Flickr to sell photos and keep all the profit That's the news that has come in the last week or so, that Flickr, the photo sharing site, has decided that it would sell canvas prints [...]
Assume Your Customers Technology At Your Peril I've just come across an interesting scenario that kind of ties in with my last blog post on "Free vs Paid Themes and Plugins". Quite often I will [...]
We're Here To Help Your Business Blast Off!
Through Creative Ideas, Innovation & Sheer Determination